Join hands to create a better tomorrow
Tianjin Keyvia Electric Co., Ltd.
Tianjin Keyvia Electric Co., Ltd. incorporated on January 25th, 2000. In October 2014, it invested the new building of Keyvia mansion with area of 44,000 square meters, served for its research and production base. The company possesses strong and advanced technology, takes development, design, production, installation and customer support as a whole. A number of products which independently researched and developed have approved the provincial and ministerial-level identification, meanwhile it has obtained the research funding from the national sector, Beijing and Tianjin authorities. Simultaneously it boasts a number of national patents and software copyrights. The products range from electrified railway, urban mass transit, power systems, etc. With its technological innovation ability, technological capability and comprehensive strength, Keyvia is in ahead of all others.
Rail Power Systems GmbH
The origin of Rail Power Systems GmbH – AEG, installed the first catenary system in Germany, so its history in railway construction sector can be traced to 1889. Rail Power Systems GmbH is part of the Keyvia Group, headquartered in Munich. In Germany it has a subsidiary in Offenbach, eight site offices and hires 700 employees including 360 blue collars for catenary and other installation work. The company has the pre-qualified status of Deutsche Bahn and is a first-tier supplier in Germany. It boasts powerful strength in complex electrification sector, its customer groups across Asia, north America, west and east Europe.
Other electrical equipment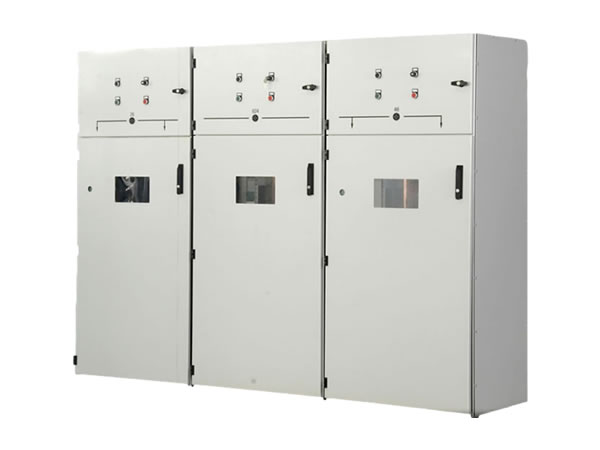 Professional Products Quality Service
First key project since the company was established
Beijing Metro Line 15 Phase I Project Equipment System General Contractor Project - Power Supply System 750V DC Switchgear, Rail Potential Limiting Device and Isolation Switchgear Equipment Procurement Project Successfully Signed
The company's first overseas project
The Red Line for rail traffic in Tel Aviv, the capital of Israel
depot traction substation powered start
        Tianjin BB Electric JV. Ltd. was formally incorporated on August 20, 2009 with a registered capital of RMB 51 million and is located in Tianjin Binhai High-tech Industrial Development Zone, a national high-tech zone. In 2011, the company was recognized as a high-tech enterprise under the National Torch Plan, a small and medium-sized enterprise of science and technology and a small giant enterprise of science and technology in Tianjin; in 2012, the company was awarded the Tianjin Famous Trademark and a national key new product. From 2012 to 2016, the company passed the national contract and trustworthiness certification and was awarded the title of triple-A credit enterprise, and in 2021, it was awarded the title of national "Specialized, Special and New" small giant enterprise. The company has accumulated more than 40 authorized patents and software copyrights.
        The company's main business is the research and development, production and sales of DC switchgear for urban rail transit and railways, products include DC traction power supply system 750V/1500V DC switchgear system, rail potential limiting device, isolation switchgear, static regulation power supply cabinet, 27.5KV SIS solid insulated switchgear and other electrical equipment. The products have been widely used in the domestic rail transit construction field in various lines of cities, and the market share in 2020 ranked first in China, while the project extended to the international market, winning the bid for the Red Line project of rail transit in Tel Aviv, the capital of Israel, and the business field is gradually expanding to Southeast Asia, Central Asia and other overseas regions.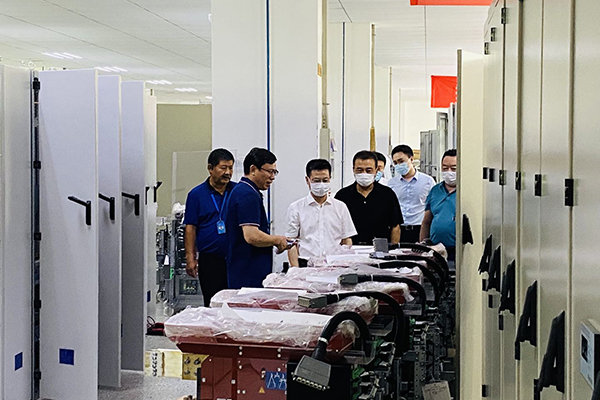 Comrade Kang Yi, Vice Mayor of Tianjin City, came to our company for research
The leaders of Tianjin High-tech Zone Science and Technology Bureau visited the Division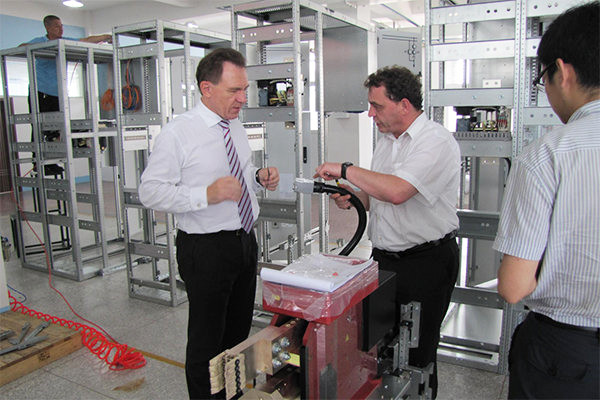 German experts come to our company for exchange
Tianjin BB Electric JV. Ltd.
Address: No.1, No.15, Hai Tai Development Road No.2, Xi Qing District, Tianjin
Tel : 022-60128025